Our dedication to providing the highest quality customer service, professionalism along with phenomenal results is what separates us from the rest.
"Our strong customer service, efficient and professional work, and reasonable pricing combine to put a smile on the faces of our customers in not only El Cajon, CA but throughout surrounding cities as well such as San Diego, CA, and La Mesa, CA."
We have a reputation for providing quality carpet cleaning. Our services include professional carpet cleaning service, upholstery cleaning, and tile and grout cleaning.
Let Us Work While You Unwind
Carpet Cleaning
Upholstery Cleaning
Tile and Grout Cleaning
Complete customer satisfaction is our goal, and this is how we've achieved our excellent reputation over the years. It is our priority to ensure that after you've employed our team to work their magic with our eco friendly carpet cleaner, furniture cleaning service, and pet stain removal, that you are left with a healthier, happier environment.
Schedule Your Cleaning Now & Get Free Estimate
Choosing to steam clean your carpet can save you money and help the longevity of your carpet. People with allergies or asthma will benefit significantly from getting their carpets steam cleaned. Chemicals you spray to make your carpet smell clean only mask the fact that there are bacteria living in your carpet that are causing the bad odors. You would be surprised how inexpensive carpet cleaning is and it will not only give you clean carpets but it will give you peace of mind knowing that your home is now actually clean!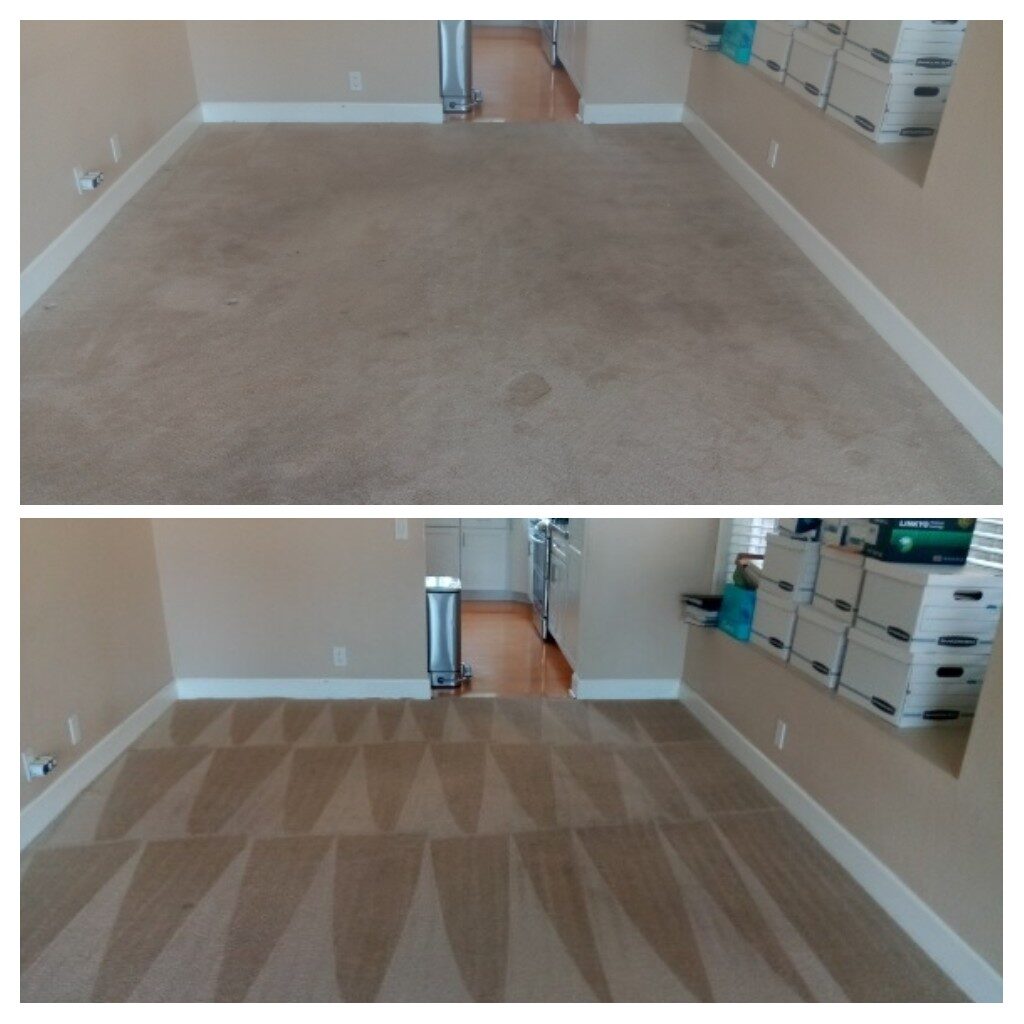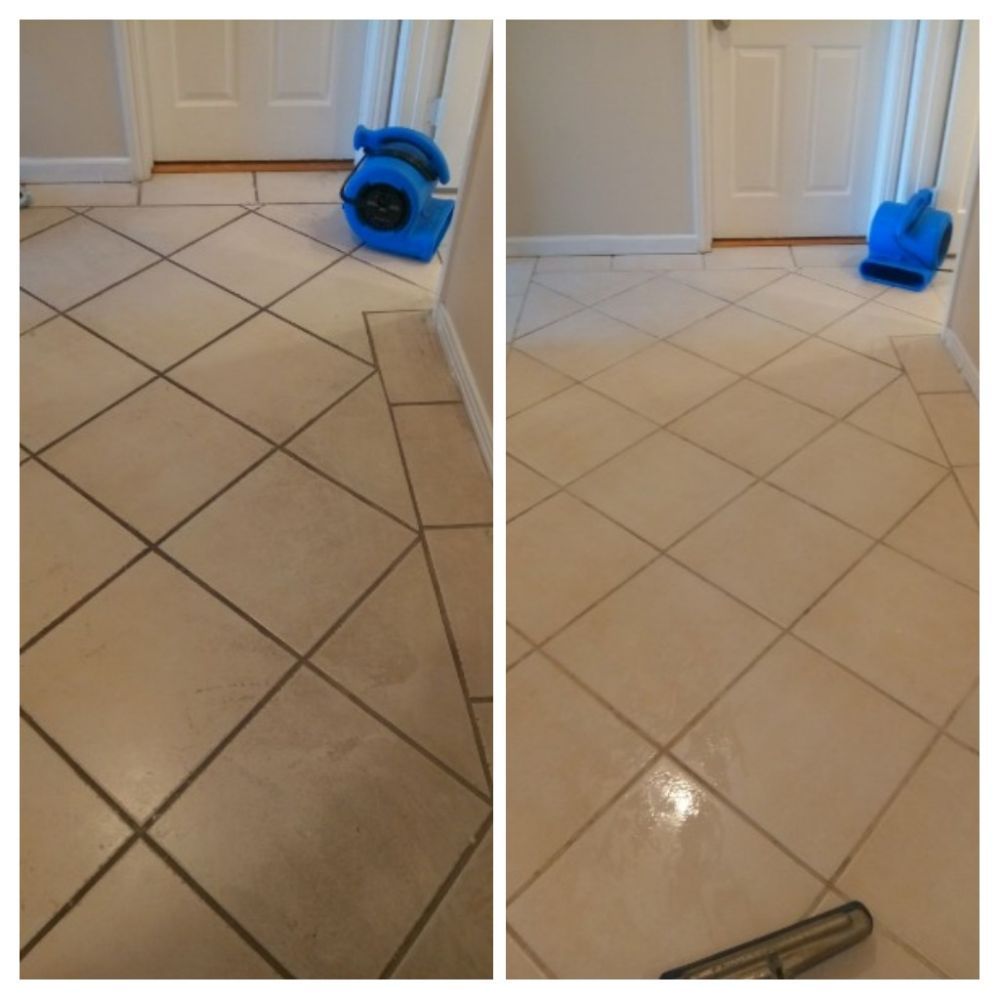 Tile & Grout Cleaning Service
There comes a time when scrubbing and mopping no longer can make a floor as clean as it should be. Grout is porous and absorbs dirt, debris, and mopping only removes what is on the surface but doesn't get into what is stuck on the grout. When you hire us to clean your tile and grout we are able to restore your floor and give it a clean look and feel. This can also help the longevity of your tile and grout because the debris on there weaken the tile. This can prevent you from having to replace your tile floors sooner than needed by scheduling us to maintenance your tile and grout.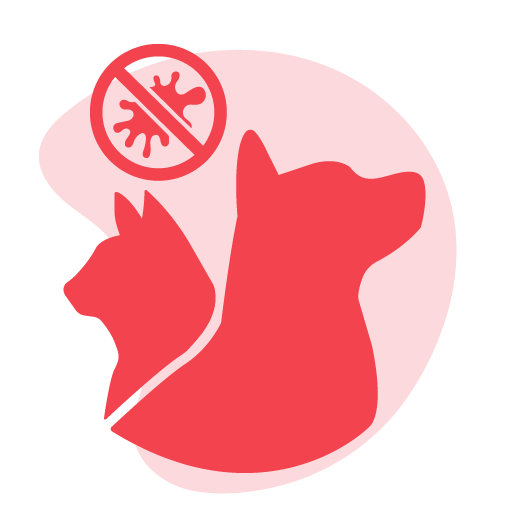 Pets carry a lot of dirt and bacteria into the home and if left untreated you will need to replace your carpets. Getting your carpets and floors treated often can help you in the overall cost and is much more cost effective than having to replace your floors. We use ecofriendly carpet cleaning solutions to ensure no harm comes to your pets and family. Hire us today to remove pet stains from your upholstery, mattress, and carpets.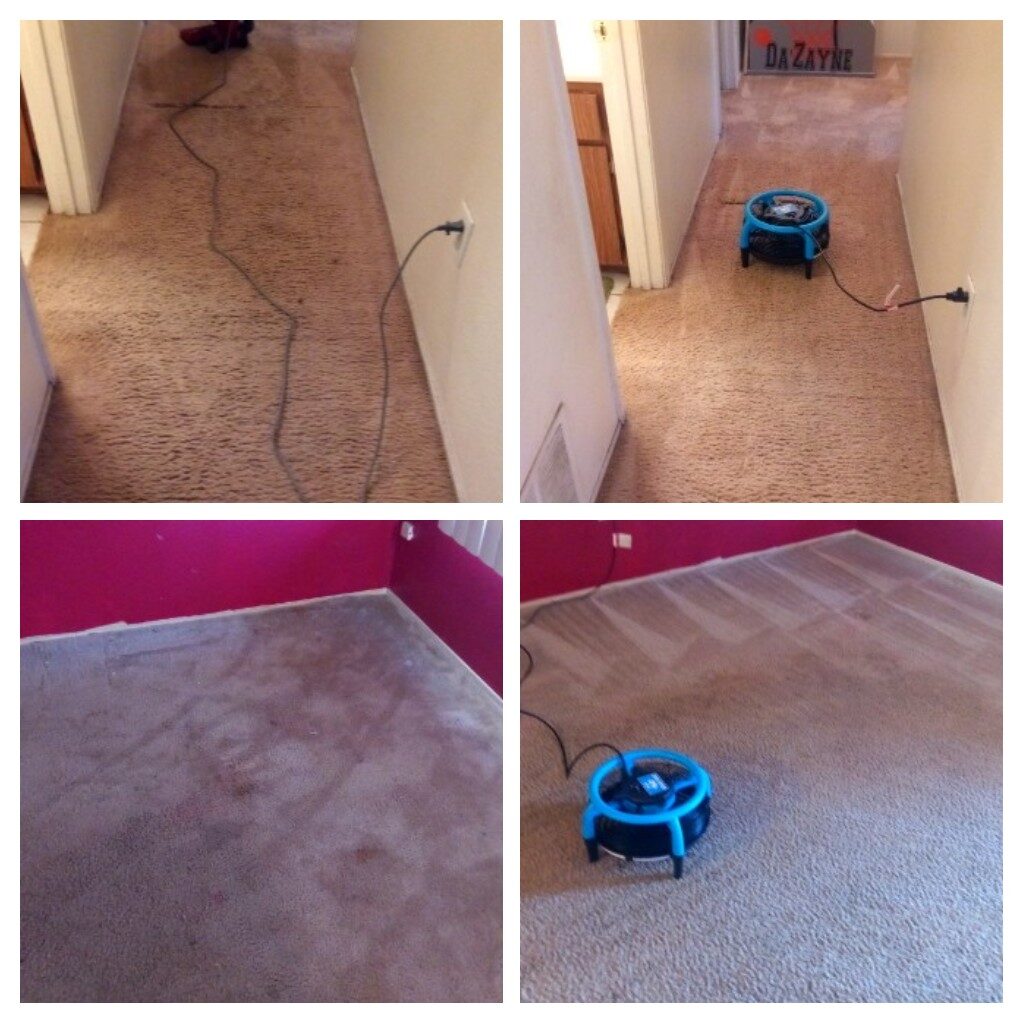 Don't throw out that furniture that could use some touching up! JPS Cleaning Services can also help with our upholstery cleaining. We can help make your couches and chairs look beautiful again. There is no need to replace your old furntiure that can be cleaned to look gorgeous once more. Don't delay! Let us clean your upholstry to freshen up your home.
Servicing San Diego County, CA, El Cajon, CA, La Mesa, CA, and surrounding areas!
If you don't see your service area listed give us a call, we may be able to accommodate you!
San Diego, CA   |   Chula Vista, CA   |   Bonita, CA   |   Spring Valley, CA   |   Lemon Grove, CA  |  El Cajon, CA  |  Santee, CA  |  La Mesa, CA  |  Lakeside, CA  |  Alpine, CA  |  National City, CA  |  Poway, CA  |  La Jolla, CA  |  Del Mar, CA  |  Jamul, CA  |  Rancho Santa Fe, CA  |  Solana Beach, CA  |  Rancho Bernardo, CA
JPS did an outstanding job cleaning my grout tiles! He did a great job with our carpet as well. There were still a stain that he spot cleaned several times but got most of it out. I was very impressed with the quality work provided. He was on time and professional. His prices are very reasonable. I would high recommend his services. Thank you, Jack! My tile floors look brand new again!!!
JPS cleaning services is Amazing. Jack is one man army, He was very punctual and on time for responding messages. I contacted JPS cleaning services through Yelp. He was very prompt in replying my messages and answering my questions. We called Jack for grout cleaning our tiles. The grout was very dirty and was not cleaned for a year. Jack did very detailed Job while cleaning the grout. His charge was very competitive and reasonable. He did a clear sealant on our tiles, which should keep the grout clean for a while. I would recommend Jack 4 growt cleaning any day. He is punctual and his prices very reasonable. I would call Jack again for my regular grout maintenance. Do not wait or waste time just call JPS cleaning service. Jack is the best.
Quality work. Takes his time. Sets up in a responsible way. Wore a mask. Carpets look great. Smell great, too.
We called JPS Cleaning Services last year to have our white tile, with white grout cleaned. Jack is professional, does quality work, and shows up on time! We were very pleased from the initial phone call, to the finished product. So a few days ago when we needed our carpets cleaned, we called JPS once again! Three rooms were cleaned, and they look new! We will call JPS Cleaning Service for all of our future cleaning needs! Call them today, tou will be happy you did!
Jack is amazing, he kept In contact with me, not only to confirm but also to let me know when there was earlier availability. He was prompt and went right to work! He was able to make the toughest stains disappear.. thank you Jack!!
My kitchen grout was white 24 years ago. There isn't a steam mop available that could make the now brown grout go back to white. I decided to try JPS Cleaning Services off of Yelp reviews. I wanted to give a small company the opportunity to outshine some of the bigger services out there. I was contacted very quickly, given a quick estimate based on my description, and he was flexible with the date and time. He just left and my kitchen floors look fantastic. I really didn't have high hopes for them getting as clean as they are now. The living room carpet was also done and fingers crossed once it dries fully, the dog smell that has been imbedded will go away. Granted, having dogs for decades will require me to eventually tear the carpet up to really get rid of the smell, but I'll deal with a good cleaning for now. JPS was fair pricing, on time, responded quickly and professionally, and got the job done in a reasonable time. I would use them again.
Great communication, timely and great service. Brought his son to help and I think that's great. Showing the next generation what hard work and customer service means. Will use JPS yearly to get our carpets cleaned.
I am very satisfied with the carpet cleaning service I received! JPS arrived on time and was in and out in under an hour without sacrificing quality. I have been in my apartment for about 2 years now and my carpet looks and feels like it is brand new. I've been putting it off for months now and I am so glad that I finally got it done. The carpet is clean and my apartment smells amazing. I received blocks to put under the legs of my ottoman so the carpet underneath does not get stained from the wood. I also received plastic foot covers to walk around in while the carpet dries. Exceptional, friend service. I highly recommend 🙂
Jack with JPS was the first company I called. I did a search on Yelp and Jacks company was #1, he had over 40 reviews and 5-stars, no brainer to use him. He gave me a reasonable quote to clean my expensive 9x12 west elm wool rug and had availability the next morning! He gave me a time frame between 9-10am and showed up the next day right at 9. He had a professional work van with good equipment. His stuff really really cleaned up the rug, it looks brand new! He was really professional and friendly and even vacuumed another rug for me while he dried the rug he cleaned. Very nice guy. Would highly recommend hiring this company for rug cleaning, floor cleaning and more. Will use him again in the future when the need arises.
Jack came to clean a 30 year old Ethan Alan wing back chair with crewel upholstery. It had never been cleaned - had minimal spots and who knows how much built up dust. Jack was pleasant, professional, on time, and took pride in his work. He took his time making sure that he wasn't damaging the delicate fabric, didn't rush through the job, and was very diligent to make sure I was satisfied. The results actually exceeded my expectations. I will use Jack for some of his various other services in the upcoming year.
I found JPS online, after receiving an astronomical quote from a large cleaning company. Jack was quick to respond and had availability to clean my floors that same week. He paid so much attention to detail, my stairs, carpet, tile and grout look brand new. Will absolutely use JPS again.
We asked JPS to clean our carpet, Jack came and did a great job. He arrived on time and was very courteous and professional. The price is reasonable compare with others. I will definitely ask Jack to clean our carpet again in the future!
I rent rooms in my apartment and this is the second time I use JPS. They've got that personal touch of a family owned business that you just don't get nowadays. Extremely courteous and professional—Jack was in and out in half an hour with two rooms, setup and breakdown. They're extremely affordable too. 5 thumbs up and no thumbs down I definitely recommend JPS anytime for your carpet cleaning needs!!
I've been having my carpets cleaned for over 30 years. With many different companies. I first use jps in January 2019. He did the best job by far over anybody else I've used before. In my past experience, The traffic lines come back within a week. That was not my experience with JPS in January. He took his time to go over the carpet multiple times not just once. He came out again today 10 months later and did a fantastic job. I would recommend him 100%.
Great experience with JPS. Had a couch, love seat, upholstered chair and several area rugs cleaned. JACK was very thorough and aimed to please! He called/texted to confirm appointment and arrived promptly on time. Very pleased. Nice to support a small business. Will use again in future.
Highly recommend JPS. Light colored 30+ year carpet and Jack brought it back to life. Excellent!!
We had SO much tile in a house we were moving into, and it had not really been cleaned very well for years. JPS worked incredibly hard to clean the tile & grout, we couldn't believe the difference afterwards! Jack is professional, friendly, communicative & hard working. We highly recommend JPS!
Defenitly I recomend this guy to anybody who needs their carpet to get clean,he did an awesome job, Our carpet was really dirty and made it spotless
JPS was great! Extremely professional, thorough, and responsive. Very very thorough.
I am so happy with my services with Jack! He did an amazing job with my rug, couch, and ottoman! I have a dog that likes to mark everything, and these three things had some build up! He was very professional and amazing at his work! Such a perfectionist! Everything came out perfect and everything smells amazing! He really knows what he's doing. Our conversation started as messages but he was available to help as early as the next day! He was prompt, on time, and very great at communication! When he arrived to the house, it had just started raining again, but he had a cover to protect my hardwood floors from footprints. This was very respectful of him! He worked quick and fast and will even stay until everything is dry enough to leave. I'm so grateful to have found such an amazing company!
Jack was timely; in fact ahead of time, when arriving for the cleaning. He explained his cleaning procedure. He special sprayed our rugs, used a broom on spotted areas. He then used his equipment to spray and suck the water/cleaner out of the rug. He was through and worked hard. We would highly recommend Jack.
JPS *Jack* is always professional & works until the job is done to both or our satisfaction. I fully recommend JPS. Support quality small buisnesses. You save money for the same work provided by large corporate companies & the money you do pay goes into the hands of the hard people actually doing the work instead of anonymous CEOs sitting at a desk.
They showed up at closing time on a Sunday. Got me taken care of. Carpets look great and they were in and out. Also was kind enough to jump start my truck. Very well mannered and pleasant to do business with
I highly recommend JPS Cleaning Services. Owner, Jack, is very professional, has excellent communication skills and does what he says he's going to do. He's honest, takes his time, and does not rush. He arrived a little early and did an outstanding job removing a number of coffee and asphalt stains that we previously could not remove. Our formerly dirty carpet now looks nearly new!
Just had five rooms and hallways done in my home. They did an amazing job. Arrived timely, finished timely and my carpets looked great after. I Will definitely use them again.
Great job, punctual and awesome customer service.👍🏼
First good thing, right on time Second, very careful when moving furniture Thirdly, explains what they will do and if they need a place to dry rugs And fourth, very happy with results
Wonderful communication from the start. I sent out a lot of quote requests and Jack was fast, clear and helpful. He also followed up with me after I put the request on hold for a bit. Amazing rates, most reasonable rate I've seen in years on carpet cleaning, and my carpets look amazing! With a toddler and a dog, in an older rental, that can be hard to do. Looking forward to doing business again 🙂 Thanks!
Jack showed up early and did a great job on 600 sq ft plus stairs, moved the furniture and did a thorough job. Price was significantly lower than other bids. Would definitely use his services again.
Jack, from JPS was quick thorough professional. We were very happy with this service.
Everything about this experience is 5 stars. He responded to my inquiry within 15 min, offered a great price, arrived on time, got the job done in an hour and a half (sectional + living room + hallway + Ottoman = a good 2-2.5 hours) and did a wonderful job at getting years worth of dog urine out of our carpet. The carpets, sectional, and Ottoman are smelling fresher than ever. Would definitely recommend!
JPS cleaning service came to my house and cleaned my carpets, couch, ceramic tile and exterior porch to perfection. Very reasonably priced. I would highly recommend to anyone. Ask for Jack. He was at my house within 45 minutes of contact. I'm enjoying a super clean home! 👍👍👍
Support small business. Jack was fantastic. Offered competitive pricing and thankfully his follow through was equally as good. I've had my rugs and sofa cleaned several times before from others but he really went the extra mile. It smells great, the minor stains are no longer and I really felt like he put the time and effort. Great guy - and we all should support those who are out there to give small businesses a good name!
The whole experience was awesome. My carpet is clean and smells nice!
Jack did an amazing job cleaning my sofas! He was fast, efficient, and on point with price! I would defenitley use him again and reccomend his service!
A month ago, JPS Cleaning Services came to clean my carpet. I was very pleased with his work, prices and customer service. I would highly recommend JPS Cleaning Services
Jack is an honest family man. Expert in carpet cleaning. He drove 18+ miles to help me early Sunday morning when I desperately needed his help. Highly recommend Jack for his integrity and great work! Really appreciate you, Jack! Alan
So I had my carpets cleaned and my rooms smelled like mildew, this is new carpet barely a year old I shouldnt have this problem....so I called a different company and explained what was going on, Jack showed up at my house, and spent 3 1/2 hours cleaning my carpet and couch. The other guy spent an hour. When Jack left there were no awful smells, and my carpet looked great. I know he did a great job because I can no longer see the dirt lines the other guy left from where I pulled up my plastic runners. Thanks for doing an amazing job, my carpet looks and smells like a new carpet should. I will definitely call them next year when I need my carpets cleaned again. I would give you more than 5 stars if I could. 'Thanks again Jack you are a true professional. Ms. SLP
Send us a message to get started today!
© Copyright 2020 JPS Cleaning Services